Best Apartment Movers in the USA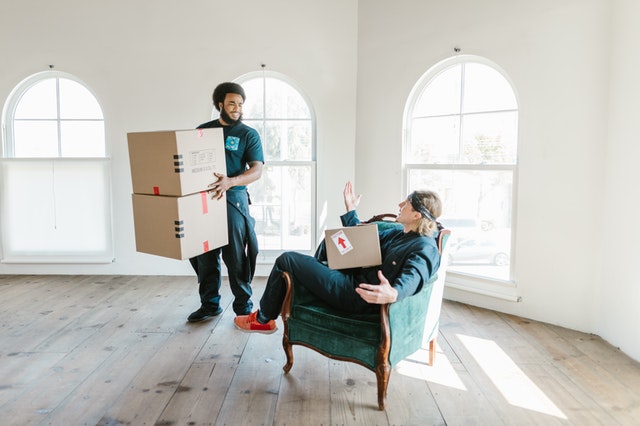 Best and Affordable Apartment Movers in the USA
A good apartment mover in the USA experienced than the local market. It can provide a detailed quote. A good apartment mover in the USA should have a Different range of services. The range of services includes packing and unpacking, insurance, and storage. When you are looking for an apartment mover in the USA, there are three main factors you should consider.
The first is the cost of the service to move your items.
The second is what the company offers the insurance. You will be liable for anything that might break during the move.
Third, how long it will take to complete the job?
Apartment movers are a type of moving company. It helps in relocating people who are living in apartments. These are some of the factors to consider when choosing an apartment mover in the USA. Our services offer a good apartment mover in the USA. It will vary depending on the size of the movers.
A larger mover's team will provide more options for supply and logistics. Or a smaller mover's team will likely only be able to offer storage. A larger mover's team may also have connections that can help find apartments in a specific location if needed. The larger mover's team will likely have connections with more apartment complexes, rental car agencies, and property management companies that can help find apartments for a potential tenant.
This means that if you are moving and need a place to stay the same day, the larger mover team is more likely to be able to find you an apartment. They may also charge fees for their services compared to smaller mover teams. Apartment movers specialize in handling the relocation needs of people who live in apartments. They can transport furniture, and they also offer packing and unpacking services.
There are NO ADDITIONAL/HIDDEN FEES OR CHARGES. We provide all moving equipment (tapes, shrink wrap, moving blankets, wardrobe boxes, hand trucks, and dollies) that are included in the hourly rate. We also help you with disassembling and reassembling furniture. We are fully licensed, bonded, and insured.
Our team is highly trained in furniture protection, proper packing techniques, very efficient, well-mannered, and friendly.
What People Say About Us
Moving isn't usually fun, but our guys show up to every job with a smile on their face and a ton of positive energy. Check out what our customers are saying about how awesome their moving experiences have been!