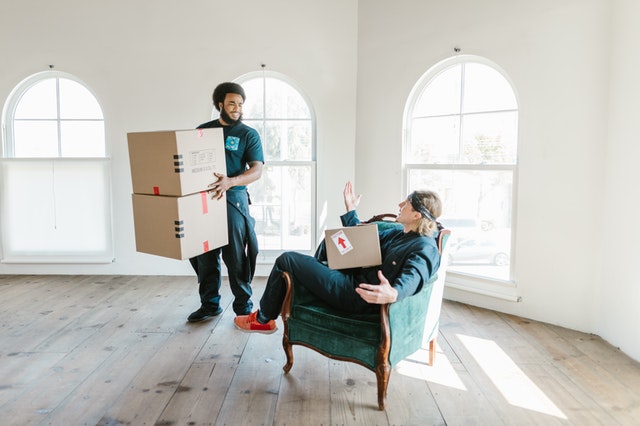 Best Labor Only Services | Affordable Moving Company in Long Beach, CA
Hiring a Labor Only service is brilliant for people who don't want to load and unload their belongings. Loading a truck and trailer requires organization and intelligent use of space. Furthermore, the safety of your cargo is essential. Labor-only movers have the experience and know-how to load and unload your items at your new destination safely. These companies also offer comprehensive packing services, ensuring that your belongings reach their new home unharmed.
Whether you need to get rid of a few pieces of furniture or a whole building, Fullmoving.net is your answer. The company offers a wide variety of labor-only services that include junk removal. Call Fullmoving.net for a free estimate. You can even donate items to charities. These items will be disposed of properly and will receive receipts for tax purposes. Then, you have to point them to the donation box.
The company's labor-only services can help you move heavy items and furniture within your property. For example, if you're trying to move an old refrigerator, our team can lift and carry it for you.
They can also move a mobile storage unit for you. This will save you the hassle of moving and relocating the entire thing. And since Fullmoving.net workers are licensed to work in the city, you can be sure that your items will be moved with care and security.
A professional mover can reduce your stress, maximize efficiency, and minimize the risk of damage. Fullmoving.net has the experience and equipment needed to move your belongings safely and quickly, whether you're moving within the city or across the country. Hiring a moving company is often cheaper than trying to move. Listed below are some of the benefits of hiring a professional:
– High-quality moving and storage services. Full moving is the best choice for relocation. Their professional, courteous staff is experienced in all aspects of moving. Plus, all of their movers are licensed, bonded, and insured. They will take care of all of your possessions and will be happy to accommodate special requests. With so many great reviews, Fullmoving.net is one of the most trusted moving companies.
There are NO ADDITIONAL/HIDDEN FEES OR CHARGES. We provide all moving equipment (tapes, shrink wrap, moving blankets, wardrobe boxes, hand trucks, and dollies) that are included in the hourly rate. We also help you with disassembling and reassembling furniture. We are fully licensed, bonded, and insured.
Our team is highly trained in furniture protection, proper packing techniques, very efficient, well-mannered, and friendly.
What People Say About Us
Moving isn't usually fun, but our guys show up to every job with a smile on their face and a ton of positive energy. Check out what our customers are saying about how awesome their moving experiences have been!